Real Life Examples of Healing through Prayer as Taught in Christian Science
Healing of Depression & Chronic Illness (2:10)
This individual was struggling with a parasitical illness that involved intensive medical treatment, which made him clinically depressed for many years. He then started studying Christian Science, and considered the idea "in Him we live, and move, and have our being." A few months later he asked a Christian Science practitioner to pray for him, and he was completely healed in three weeks. That was several decades ago.
Healing of Shorter Leg & Crooked Spine (2:01)
Physically disabled and in no mood to hear about Christianity until he was suddenly healed.
Healing of Blood Clots (1:54)
After being put on medication and a regimen of blood tests to address a prognosis of blood clots and a DVT, she began to more deeply understand that a sense of divine Life upheld her. She gradually chose to rely on Christian Science treatment, and was completely healed shortly thereafter.
Epilepsy Healed through Prayer (1:32)
She'd been taking medication to address epilepsy, but later, after she had started reading a copy of Science and Health given to her sister, she was permanently healed of the disease.
Healing of Cancer During Pregnancy (9:26)
Prayer answered: The doctor told me I had a very aggressive form of cancer. Overcoming fear and expecting healing was key to the cure for cancer. God is love and fills all space!
Healing of Astigmatism (1:36)
When she was younger, she had a medically-diagnosed astigmatism and started wearing glasses. She also prayed about the vision problem and eventually there was no more defect.
"Rejoice and be exceeding glad!" — Christ Jesus (Matthew 5:12)
"To those leaning on the sustaining infinite, to-day is big with blessings" — Mary Baker Eddy (Science and Health with Key to the Scriptures, Preface vii)
You Can Be Healed
Are you struggling with a chronic disease? Financial difficulties? Addiction? Depression?
A damaged relationship? We have some very good news:
There is nothing you have that cannot be healed.
Nothing you have done that cannot be forgiven.
There is a science of healing through prayer.
How are these healings possible?
By applying God's spiritual laws as set forth in the Bible and explained in Mary Baker Eddy's revolutionary textbook of Christian healing: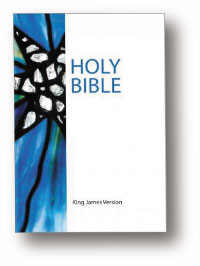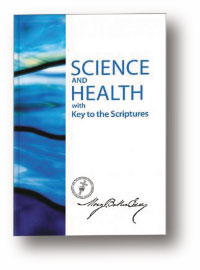 "The question, What is Truth, is answered by demonstration, — by healing both disease and sin;"
— Mary Baker Eddy, Science and Health with Key to the Scriptures, Preface viii.